KITESURFING LESSONS SICILY
KITESURFING SCHOOL IN SICILY LO STAGNONE
KITESURFING LESSONS SICILY
KITESURFING SCHOOL IN SICILY LO STAGNONE
KITESURFING LESSONS SICILY
KITESURFING SCHOOL IN SICILY
We teach in accordance with IKO and PZKite guidelines and methodology.
OUR GOLDEN RULE IS "YOU PAY ONLY FOR FINISHED LESSONS"
Basic Kite Course –  Basic course of 8 individual hours with an instructor – It does not matter if you are taking the first steps or if you are a seasoned Kitesurfer, this course is provided at every level of advancement.
Double Kite Course –  8 hours kitesurfing course for 2 people – If you want to save a little bit of money or you would like to enjoy the first steps together with your friend or partner – choose our Double course.
Individual – Individual classes – Are you looking at kitesurfing courses, but do not feel confident yet? do you need a refresher? Think about additional single classes with an instructor.
PRICE LIST
KITESURFING LESSONS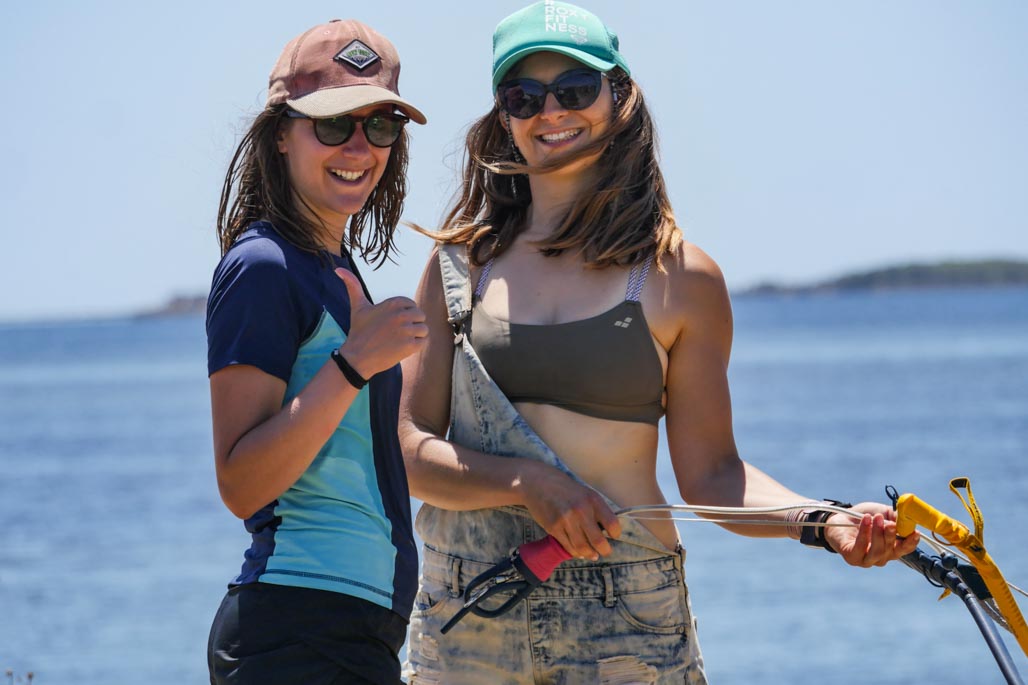 EVERY LEVEL OF ADVANCEMENT

ALL GEAR INCLUDED

WETSUIT

HELMET

RADIO CONNECTION

8h PRIVATE LESSONS WITH 1 INSTRUCTOR
DOUBLE
680€
SEMI PRIVATE 8h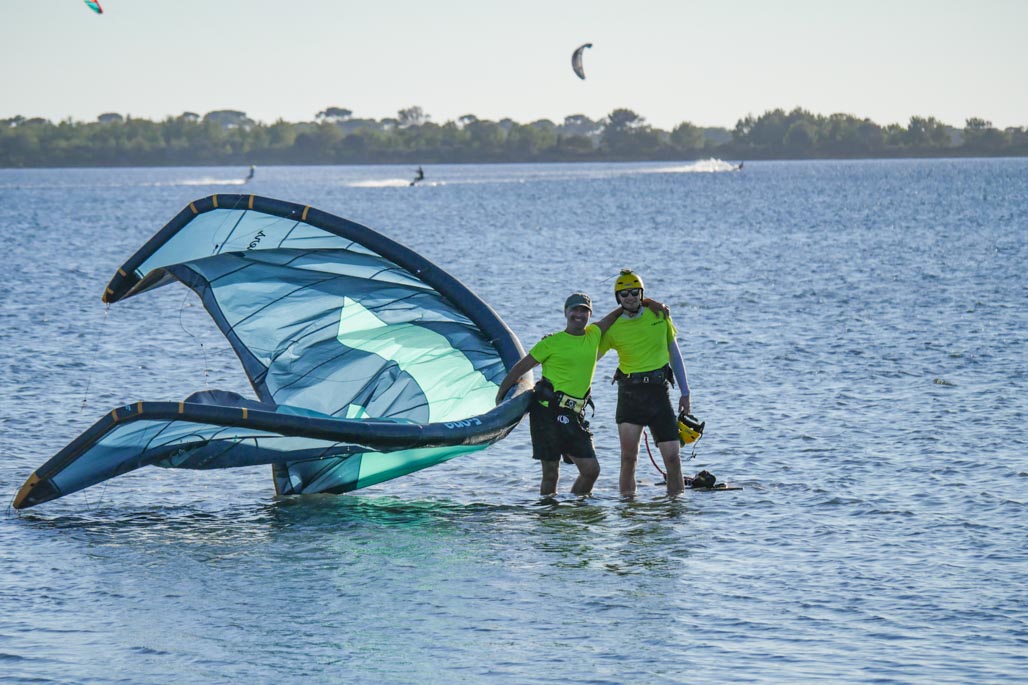 BEST FOR THESE WHO WANTS TO SAVE SOME MONEY

8 H WITH 1 INSTRUCTOR

ALL GEAR INCLLUDED

RADIO CONNECTION

8 H SEMI PRIVATE LESSONS WITH 1 INSTRUCTOR

EVERY LEVE OF ADVANCMENT
INDIVIDUAL
65€
1H PRIVATE LESSON
EVERY LEVEL OF ADVANCEMENT
ALL KITE GEAR INCLUDED
WETSUIT IF NEEDED
HELMET
RADIO CONNECTION
1HPRIVATE LESSONS WITH INSTRUCTOR
RENTAL
60€
FULL DAY RENTAL GEAR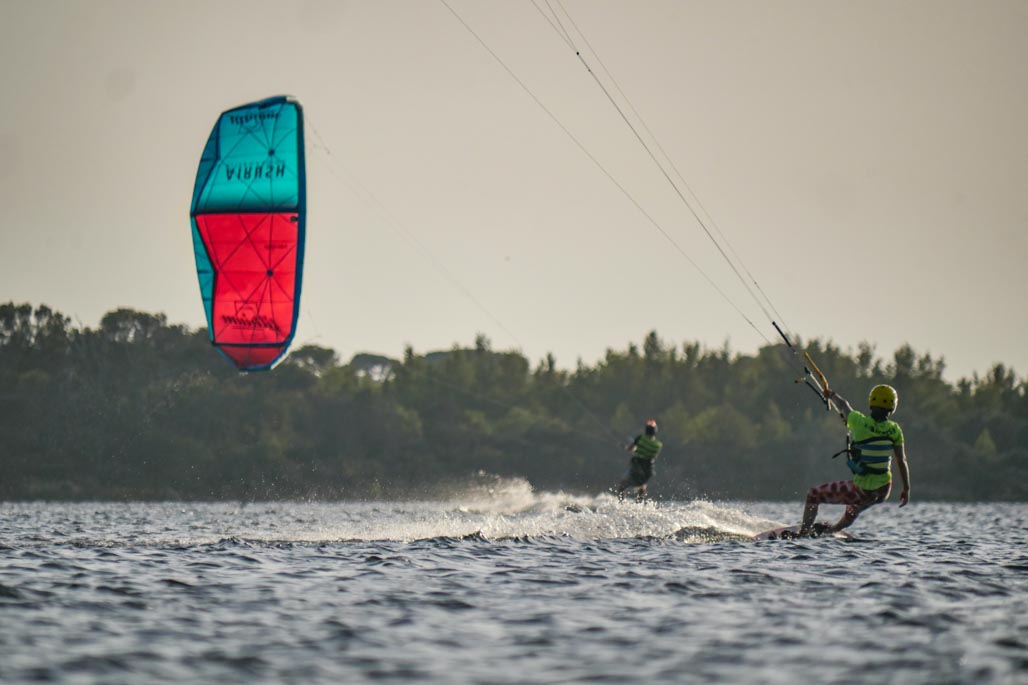 FULL DAY RENTAL

KITE + BAR + HARNES + BOARD

WETSUIT IF NEEDED

HELMET

RADIO CONNECTION

YOU CAN CHANGE THE KITE SIZE DURING THE DAY
"You pay only for the finished lessons – if you used less than 8 hours from Basic kite course you pay for every hour what you did with instructor what is 65€. If you completed course what is 8h you pay price 500€ for full Basic kite Course
We teach with WALKIE TALKIE for better communication and your faster improvment
We teach only in good conditions minimum wind 10 – 11 knots
NO NO WIND LESSONS
HOW TO BOOK YOUR KITESURFING LESSONS IN SICILY?
Go to our booking system BOOK  KITESURFING LESSON or click/tap BOOK IT
Choose your date. Example – IF YOUR ARRIVAL IS 1.07 THEN CHOOSE THE DAY AFTER 2.07. THE HOUR OF THE LESSON IS NOT FIXED AND WILL BE SCHEDULED EVERYDAY DAY BEFORE THE LESSON. IN THE BOOKING SYSTEM YOU WILL BOOK SINGLE DAY WITH 8 H OF LESSONS WHICH WILL BE DEVIDED IN 4 SESSIONS EACH 2 H AND SCHEDULED LIKE MENTIONED BEFORE.
Check your flights to Sicily – We can help you find the best connection check our guide HOW TO GET
Ask for Accomodation from our offer
READ MORE ABOUT KITESURFING SPOT IN SINCILY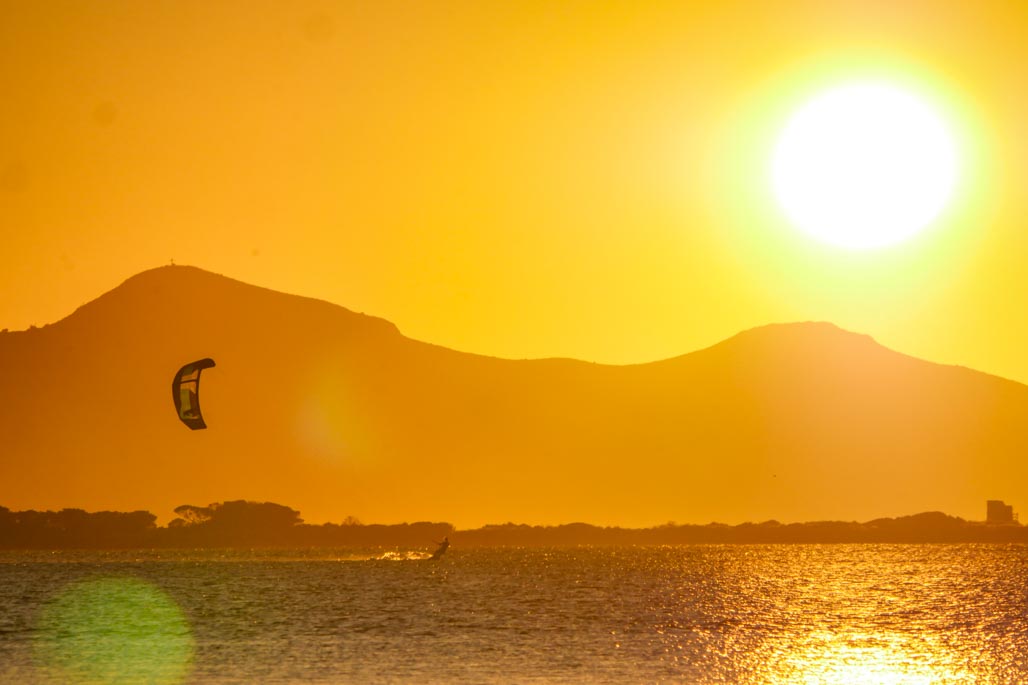 THE BEST KITESURFING SPOT SICILY Kitesurfing in Sicily Lo Stagnone What are the characteristics of the spot? Where to go for first kitesurfing lesson Lo Stagnone in Sicily is a perfect place to begin your adventure with kitesurfing. Our huge lagoon with flat, shallow water and a steady thermal wind will help you make very […]
KITESURFING FOR BEGINNERS